Hair oils could make a huge difference and turn your regular hair care routine into something special. While there are hundreds of essential oils out there, each with different wonderful properties, Below are 8 Highly recommended Oils for relaxed and natural Hair.
1. COCONUT OIL:
Rich in Lauric acid and medium -chain fatty acids that strengthen hair, condition the scalp and help regrow the hair, it's no wonder that coconut oil has become a great staple in haircare regimen. By improving hair cuticle and scalp health , coconut oil can actually repair damaged hair. It also contains anti-fungal and antimicrobial properties that eliminate dandruff and lice.
2.CASTOR OIL:
Castor oil is one of those age-old simple yet effective oils for thinning hair. Due to the rejuvenating properties of castor oil, it can be used to help stimulate hair growth and this can be done through the increased circulation of the scalp. Castor oil is also known to help keep split ends under control  due to its many nutrients including vit E, omega-6 fatty acids and essential amino acids that can help penetrate dry and damaged hair.
3.ARGAN OIL:
Argan oil popularly known as "liquid gold", is rich in vit E, A, omega-6 fatty acids and linoleic acid. This non-greasy formula makes for great hair moisturizer that makes styling of hair easier while repairing those pesky spilt ends. It also protects the hair against the heat of hair dryers, curlers and flat irons, all the while promoting body and healthy shine. Immediate benefits can be seen in people who use ARGAN oil on their hair.
4. SHEA OIL: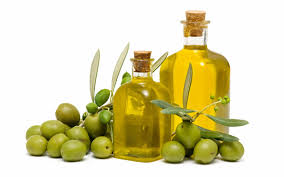 Shea oil's rich moisturizing properties are unmatched when it comes to hair care. Shea oil is rich in naturally occuring sterols that can help improve circulation. It really softens the hair and aids moisture retention greatly when messaged into the scalp. It also contains high levels of saponifiables and oleic content that helps keep your hair strong and moisturized.
5. AVOCADO OIL:
The benefits of using avocado oil for the hair are numerous. The avocado fruit from which the oil is derived boast of a wealth of vitamins among them Vit B and E, that help boost the cellular level while strengthening the hair at the same time. For those having hair problems like dandruff, eczema and psoriasis, Avocado Oil is perfect in treating these problems.
6. OLIVE OIL:
Olive oil is truly a powerhouse when it comes to hair care. While you may immediately think of olive oil for cooking, olive oil uses go far beyond that. Keeping a bottle of olive oil handy in your bathroom can help boost hair growth and make the hair look healthier, stronger and shinier.
7. JOJOBA OIL:
This product has a long shelf life and is great for both hair and skincare. Extremely light in texture, Jojoba Oil can be used to seal moisture after applying a moisturizer. It is also great for soothing a dry,itchy scalp and can also be mixed in with your deep conditioner to provide your hair with more lubrication protecting the keratin in your hair.
8.GRAPE SEED OIL:
This is a great light, non-greasy oil with a consistency similar to jojoba oil. Dry, rough and frizzy hair can benefit from the use of grape seed oil as it softens and smooths the hair cuticles. GRAPE seed oil also eliminates hair loss through lowering the level of hormone dihydrotestosterone (DHT) that is known to attribute to hairloss.